Inbound Shipment through Customer Return
The Matrix App offers a range of features designed to simplify the management and tracking of the return shipments. With the new options provided, you can efficiently handle the process of receiving return packages and storing them in your warehouse.
Steps to receive a Return Shipment of your customer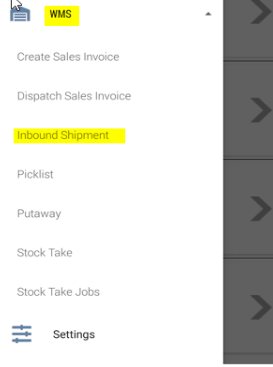 After clicking on Inbound this screen will appear. In this screen, there are various methods of Inbound your shipments such as a Customer Return, Direct Inbound, Purchase Order etc. Select Inbound Type as Customer Return to initiate the process of return the shipment of your customer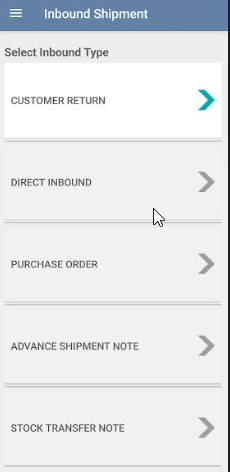 In The Below Mentioned screen You have 2 options either Scan the Reference Number or Enter your reference number Manually.
click Next
Insight: A Reference Number is a tracking number or a reference code that is a unique number assigned to your return shipment. The reference number will be visible to your customer. So this number will help your customer to understand the shipment that is received by the warehouse. A reference number will be assigned to track and trace the return process.